Written by Chisholm Christensen, MSGA Board of Director
I don't know how many of you have ever tried to drink water from a firehose but that's exactly the opportunity I was given this summer at the 2019 Young Cattlemen's Conference. In ten jam-packed days, sixty individuals traveled through three American cities and had an array of information and experiences thrown our way.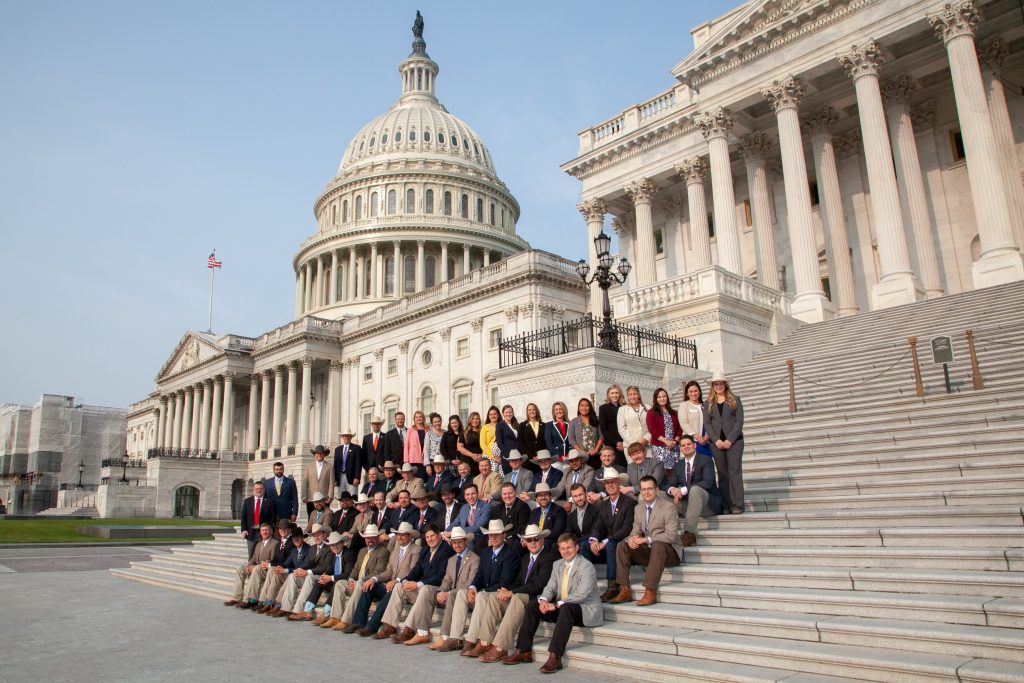 Beginning at the National Cattlemen's Beef Association Headquarters in Denver, Colorado, sidestepping to wholesale and retail experiences in Chicago, Illinois, and culminating on the hill of our Capital in Washington, D.C., we truly experienced a goodly portion of our beef industry. From pasture, to plate, to policy, we are all necessary and represented but new challenges in an old way of life will always need groups of attentive individuals to come together in protecting and promoting our powerful protein.
Becoming a member of an annually growing fraternity of Agriculture professionals provided me, and other alumnus, with perspective. I shared a bus, plane, classroom, and an industry with a class list spanning the scope of our country. Their concerns and conquests, disappointments and difficulties, were singular to their individual situations and locations. However, when you boiled the content down to its base substance, my counterparts' problem with wild horses in Nevada somewhat mirrored issues I face with bison in Montana. Tennessee's issues with protected black headed vultures tied into issues we in Montana deal with concerning grizzly bears. My meaning is this; the United States is made up of 50 different states, 9 different regional climates, and 5 different major habitats, but at the end of the day there is much more that connects than separates us.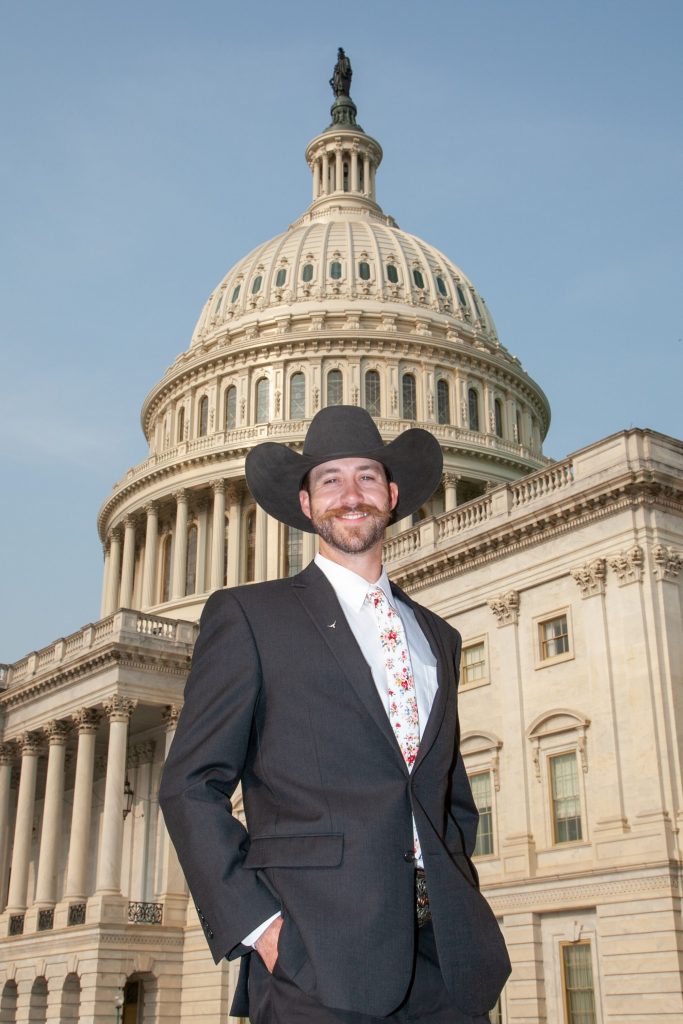 I will not soon forget the information, nor the individuals, that made this trip so worthwhile. From the great people at NCBA, Cattle Fax, JBS Beef Plant, Five Rivers Feed Yard, Greeley Hat Works, Corteva, Safeway, Hillshire Farm and Tyson, McDonalds Campus, OSI Industries, Farm Credit Services, Elanco, and John Deere, to the outstanding NCBA staff in Washington D.C. and the Senators and Representatives that saw the value in taking time out of their busy schedules to meet with us on important issues facing their constituents. A big thank you to Mr. Colin Woodall for what has to be the best Capital Monuments tour ever given; during which we were provided an opportunity in the National Mall on the 75th anniversary of D-Day to read the names of those brave individuals who gave the ultimate sacrifice for world liberty. My thanks to Senator Steve Daines and Representative Greg Gianforte for meeting with us in person, and a personal thank you to the Montana Stockgrower's Foundation and their supporters for nominating and sponsoring a once in a life time trip.
Anyone interested in hearing more about our eye-opening, educational, and extraordinary trip might do well to listen to our NCBA Cattlemen's Call podcast released this past month entitled "50 Producers. 10 Days. 3 Cities." Any individual interested in being nominated to partake in next years' YCC should visit the NCBA website and talk to their local affiliate.
---
If you would like to view more content from MSGA's Newsletter, please consider becoming a member. Members receive a newsletter in print and digital formats once a month, as well as other benefits. Articles from the newsletter include industry and MSGA news like the article above. You can find more information about becoming a member on our membership page.