After careful consideration, MSGA's Board of Directors has decided to reschedule our upcoming MidYear Meeting. This decision does not come easily, but due to current concerns, we are making this decision to keep our members, staff, sponsors, and attendees as safe and healthy as possible.
The MidYear Meeting will now take place on August 18-19 in Billings, Montana at the Northern and DoubleTree Hotels. Rescheduling will enable us to provide the experience that our members, partners, and employees expect and deserve in a safe environment.
Online registration will open in July and we will be including the registration form and brochure on our website in the coming weeks. Sponsorship information is ready and available on our MidYear event page.
For more information about MSGA's MidYear Meeting, visit our event page.
Thank you for your continued support and we look forward to seeing you in August!
If you have further questions, please contact Keni Reese at keni@mtbeef.org.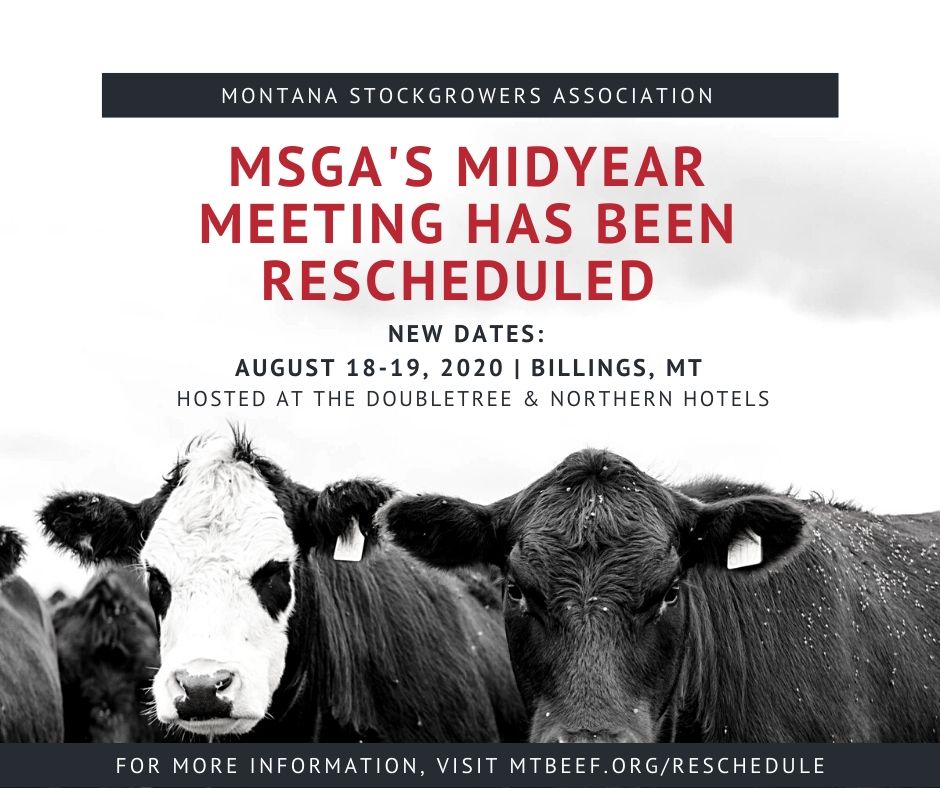 ---
CONTACT:
Keni Reese
Director of Marketing & Communications
406-603-4024
keni@mtbeef.org
To view more MSGA news, visit https://mtbeef.org/news/