MISSOULA, Mont. (June 12, 2020) – Last week, past MSGA president, Bryan Mussard, joined Secretary of Agriculture, Sonny Perdue as he announced a blueprint for reforms to "further provide relief from burdensome regulations, improve customer service, and boost the productivity of our National Forests and Grasslands."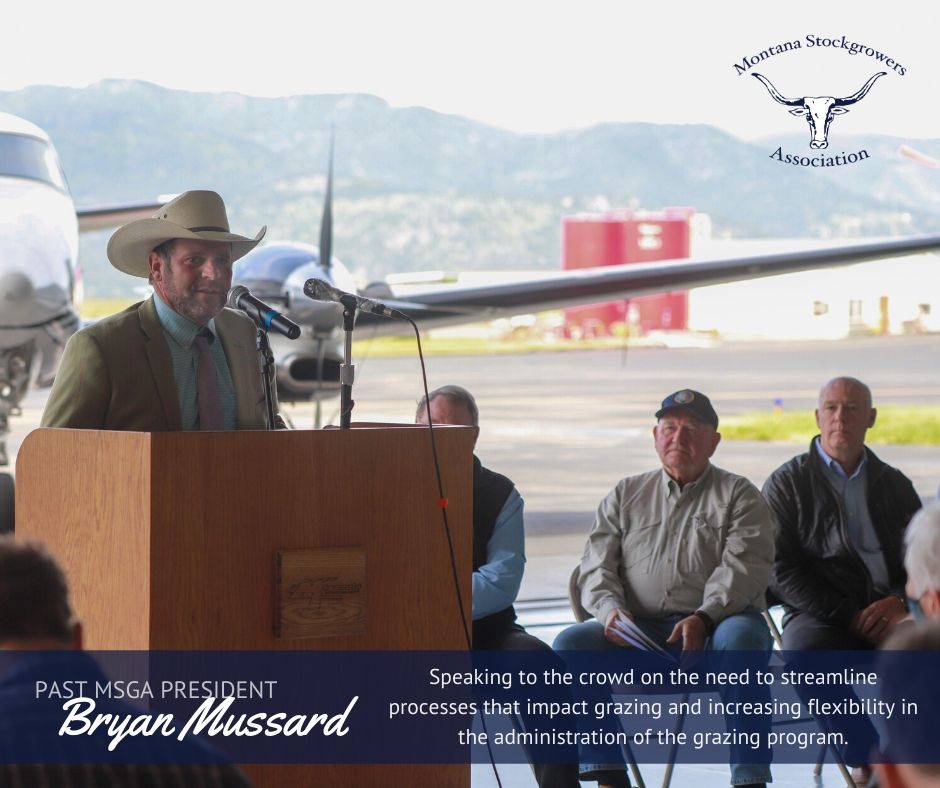 Mussard spoke at the event on the need to streamline processes that impact grazing and increasing flexibility in the administration of the grazing program.
The Memorandum specifically targets four key areas:
Increasing the productivity of National Forests and Grasslands
Valuing our Nation's grazing heritage and the National Grasslands
Increasing access to National Forest System Lands
Expediting environmental reviews to support active management
MSGA continues to be the trusted voice of cattle ranchers and we want to thank Secretary Perdue, Senator Daines, and Representative Greg Gianforte for inviting the voices of Montana ranchers to be heard at this important event!
For more information on the memorandum, visit the U.S. Forest Service website.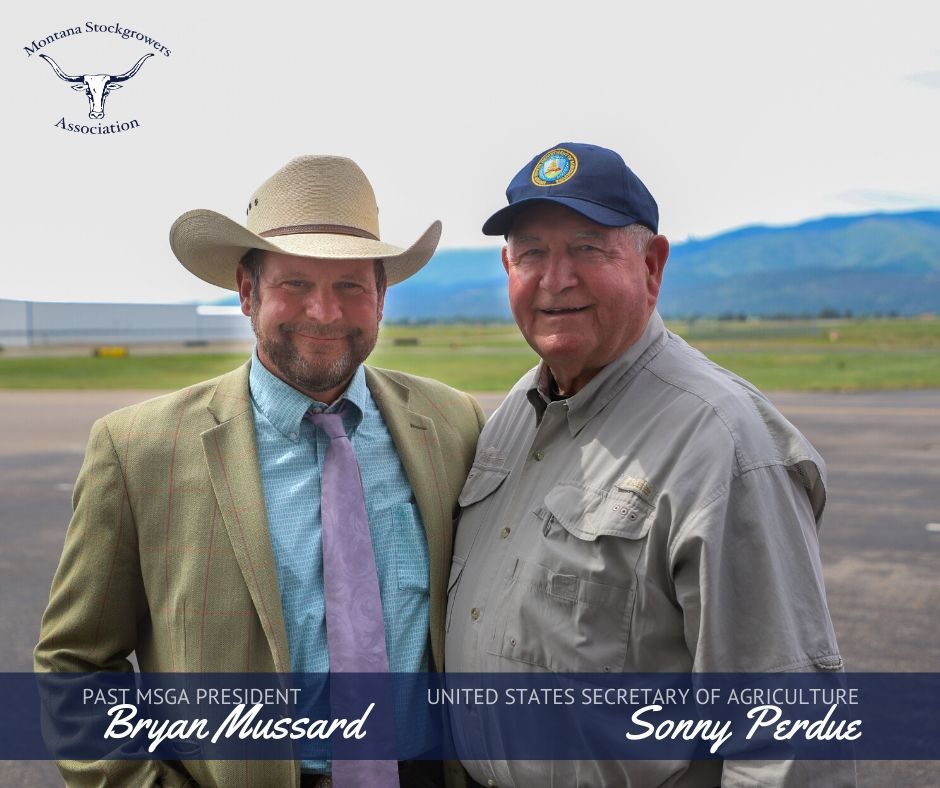 ---
CONTACT:
Keni Reese
Director of Marketing & Communications
406-603-4024
[email protected]
To view more MSGA news, visit https://mtbeef.org/news/