Chaley Harney, 2023 YCC Montana Representative
For over 40 years, National Cattlemen's Beef Association (NCBA) has hosted a tour for beef industry leaders to take them across the country and learn more about all the segments of the beef supply chain, increase professional development and network with others from across the industry. I am grateful for the opportunity provided by the Montana Stockgrowers Foundation so that I could participate in this year's Young Cattlemen's Conference. This year was the largest class ever with over 70 participants from nearly every state.
The conference began at the NCBA office in Denver for a deep dive into the Beef Checkoff, professional development, and networking. We traveled to Greeley to visit the Five Rivers Cattle Feeding operation at Kuner Feedyard and visit with long-time industry supporter, Greeley Hat Works. We then enjoyed dinner with the Nebraska Cattlemen's Association to learn more about the importance of a strong state-national partnership.
We also visited the largest beef processing plant in the world at Dakota Dunes where Tyson shared the latest in their portion of the supply chain. We were treated to a tour of Certified Angus Beef as well as a meeting at Wendy's national headquarters with their lead department heads.
The final stop on the trip was in Washington, DC where we toured the nation's capitol and met with our legislators.
Although I have worked for the Montana Beef Council for 11 years, there is always more to learn. This experience not only gave me a new network of professionals, but it also deepened my passion for our beef community. There are constant threats against cattle and beef production at various levels and the industry deserves leaders that not only want to take it into the future, but also raise up each other to be successful in each way they can personally advocate and educate.
At the beginning of the conference, it was fun to see my fellow classmates learn more about the Beef Checkoff, an area I work in every day, and start to connect the dots on how far-reaching the program is throughout the rest of the tour. By the end of the conference, although I am prohibited from lobbying for the Beef Checkoff, I am allowed to be a resource for all things Beef Checkoff, and it was great to share more operational details with our representatives and senators.
This was a once-in-a-lifetime experience that I will not forget. I look forward to sharing with others and staying connected with my class as we forge a bright future for beef.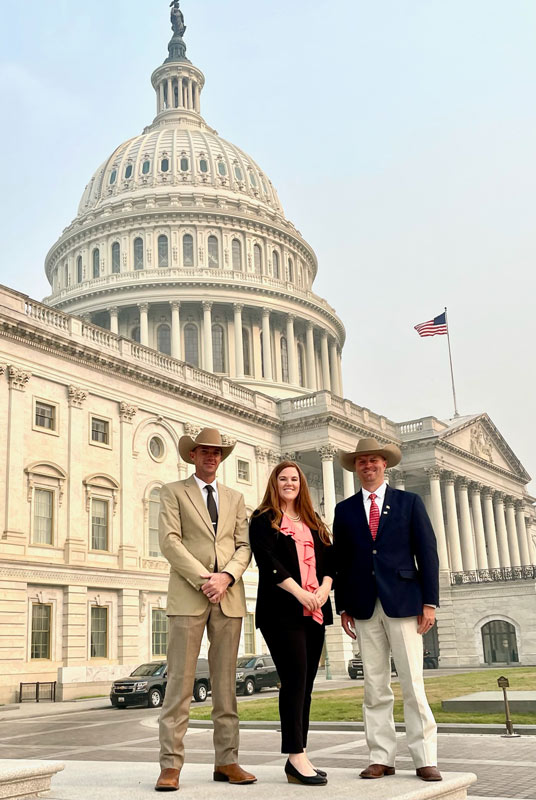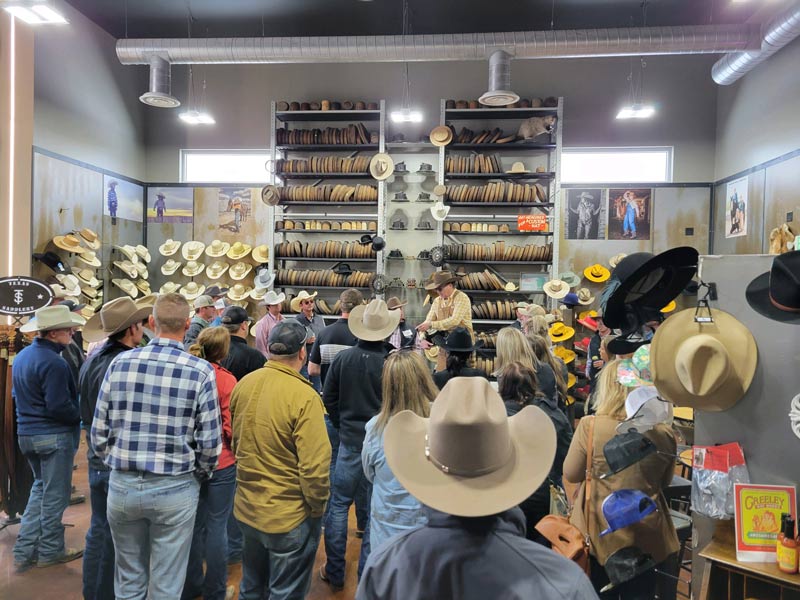 ---
A 501(c)(3) nonprofit organization, the Montana Stockgrowers Foundation was established to ensure the future of Montana's cattle industry through producer and public education, and promotion of MSGA programs. The Foundation supports the next generation by offering educational programs, academic scholarships and providing leadership opportunities.
CONTACT:
Keni Reese
Director of Marketing & Communications
406-442-3420
To view more MSGA news, visit https://mtbeef.org/news/